News
11 November 2021
STM will supply Gazpromtrans with TEM9 and TEM14 diesel locomotives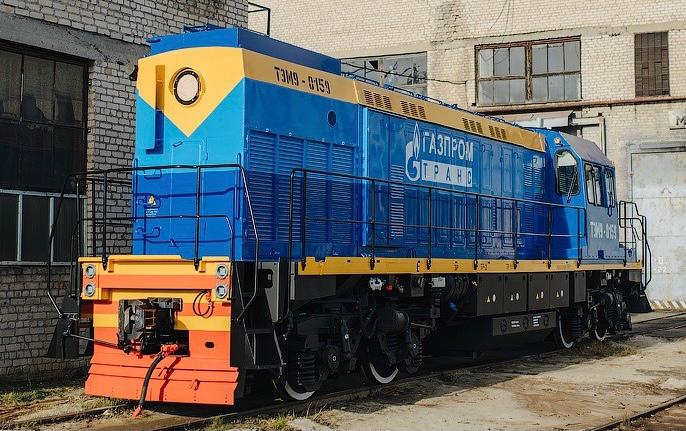 Sinara Transport Machines (STM, part of Sinara Group) will supply Gazpromtrans, LLC with two diesel locomotives of TEM9 and TEM14 series. The delivery is scheduled later this year. Respective contracts were signed based on the results of the competitive selection procedures organized by Gazprom Komplektatsiya, LLC.


Diesel locomotive TEM9 has been delivered to the customer already on October 26. TEM14 locomotive (according to the second contract provisions) will be transferred to the operating organization in November 2021. The production of locomotives is carried out by the Lyudinovsky Diesel Locomotive Plant (LTZ, part of STM Holding).


"We continue to develop and extend our strategic cooperation with the leader of oil and gas industry. Our machines help the enterprises of Gazpromtrans to reach their production aims in various regions of the country. This year, for the first time, our partner made an order for a powerful two-diesel shunting locomotive TEM14. This suggests that the customer is interested in our equipment and systematically updates its traction rolling stock fleet with more modern and efficient series of the machines," commented Anton Zubikhin, CEO of STM Trading House.


To further strengthen the cooperation, STM and Gazpromtrans consider the transition to comprehensive long-term contracts for the supply of locomotives, spare parts and after-sales support. At the moment, the enterprises of Gazpromtrans already have a number of machines produced by STM in their locomotive fleet which includes 38 items of TEM7 and TEM7A diesel locomotives and 10 items of TEM9 diesel locomotives.


TEM9 is an 882 kW (1 200 h.p.) diesel locomotive with electric transmission and independent wheelset drive, designed for shunting operations on 1520 mm gauge railways. Its competitive advantage is the minimal turning radius (50 meters).


TEM14, a two-diesel single-section locomotive with the capacity of 1 764 kW (2 400 h.p.), is used for heavy shunting work on railways and at industrial enterprises. Due to the two-diesel concept, the locomotive has the maximum power for this class of diesel locomotives. The intelligent control system of the two-diesel installation allows one to use only one engine at low traction load and automatically start the second diesel engine when the load increases.