News
10 January 2022
STM will deliver diesel locomotives TEM14M to the ports of Vanino and Novorossiysk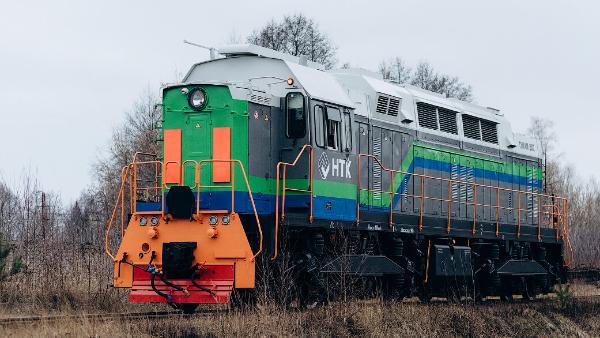 STM Trading House (part of the Sinara Transport Machines' Holding, STM) has signed contracts for the supply of new generation TEM14M shunting locomotives to port terminals in Khabarovsk and Novorossiysk.
"Our new series of heavy shunting diesel locomotives TEM14M embodied all the accumulated experience, competencies, developments and, importantly, the wishes of key partners. The machines are record-setters in terms of lifting capacity and are indispensable for work in port terminals. Thus, by 2022, TEM14Ms will be operating in all major cargo ports of the country: the Baltic, the Far East and the Black Sea basins," commented Anton Zubikhin, General Director of STM Trading House.
The first locomotive has already been sent to DALTRANSUGOL, JSC (part of NTK Group). The locomotive will provide coal transshipment at the Vanino port in Khabarovsk Krai (which will be transferred to the markets in the Asia-Pacific region later). The TEM14M, made for Daltransugol, has an additional configuration: the driver's cabin is equipped with video recording systems to control "dead" points of visibility, LED lights for local unit lighting and buffer lights. Moreover, its specification includes the services for putting the machine into operation as well as its maintenance during the warranty period.
Another TEM14M will be delivered to the IPP LTD company which operates on the territory of the Novorossiysk Commercial Sea Port. The locomotive will be handed over to the customer in the second quarter of 2022. The machine will be used to handle liquid cargo of oil products and UAN (urea-ammonia nitrate) from tanks to storage tanks at the company's export terminal.
Today TEM14M, manufactured by Lyudinovo Locomotive Plant (part of the Sinara Transport Machines Holding), is the most powerful shunting locomotive among those presented by Russian manufacturers. The first TEM14M heavy diesel locomotive has been in operation at the Ust-Luga Commercial Seaport since the beginning of 2021 providing increased cargo turnover at one of the busiest terminals.
The 8-axle TEM14M locomotive represents a new generation of powerful shunting locomotives based on the serially produced TEM14 locomotives and significantly improved in a number of parameters. The main feature of the improved model is a modern domestic engine 6DM-185T, developed at the Ural Diesel Motor Plant (UDMZ, part of STM Holding). The total power of the locomotive's diesel engines is 1860 kW (2530 hp). With the norm of processing trains weighing up to 8,000 tons, in Ust-Luga, the TEM14M diesel locomotive can handle the trains weighing up to 10,000 tons which is an absolute record for shunting equipment.